Applied Behavior Analysis (ABA)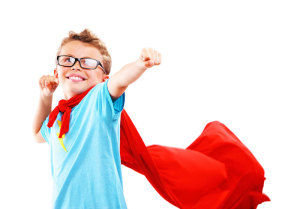 Decades of research has found ABA to be the most effective treatment for children and adolescents with autism and other developmental disabilities, producing meaningful and significant changes in language, cognition, play, social, daily living skills, and challenging behaviors.
At Autism Behavior Intervention (ABI), we provide both intensive and non-intensive ABA treatment programs to treat the core symptoms of autism and improve the lives of the children and adolescents we serve.
Early intensive ABA, also called comprehensive ABA treatment, typically consists of 25 to 30 hours per week of one-to-one ABA therapy for children under age three and 30 to 40 hours per week of one-to-one ABA therapy for children age three or older. This comprehensive treatment is designed to teach skills across all developmental domains with the primary goal of closing the gap between our kids' skill levels and the skill levels of their typically developing peers. For children under the age of five, an intensive ABA program often begins in the home or clinic setting and slowly transitions into a preschool or other group setting as our kids develop skills.
Focused ABA is a non-intensive treatment for children and adolescents of all ages, typically provided for 15 hours or less per week. The goal of focused ABA is to reduce a limited number of challenging behaviors and to teach appropriate communication, social, and/or self-help skills to replace those challenging behaviors.